Passionate Team. Award Winning Software.
Welcome to Zonmaster, your ultimate destination for top-notch Amazon seller tools, invaluable resources, and expert guidance. As a seller, we know you're constantly striving for success. That's why we offer a comprehensive suite of Amazon seller tools designed to supercharge your business.
But Zonmaster isn't just another faceless platform. It's the brainchild of Phil Smy, a passionate software developer and tech entrepreneur with over 25 years of industry experience. Phil's journey has taken him across diverse industries, from online gambling to kids' toys, providing him with invaluable insights and expertise.
One fateful day, a successful Amazon seller approached Phil, sharing their struggles and the need for a comprehensive tool to simplify the selling process. Inspired by this encounter, Phil embarked on a mission to create a game-changing solution that addresses the pain points of Amazon sellers like yourself.
Today, Zonmaster stands as a testament to Phil's vision and dedication. Our platform equips you with efficient Amazon feedback management and seamless product review management. Take control of your profits and accounting with our Amazon profit tracking and accounting features. Gain insider knowledge on Amazon trends and updates, and discover expert tips and tricks to elevate your business.
Are you wondering how to secure more Amazon reviews? We've got you covered with our proven strategies to boost review acquisition. Improve your Amazon seller rating and gain a competitive edge with our expert advice. Our resources and tools are tailor-made to help you increase your Amazon sales and dominate the marketplace like a pro.
At Zonmaster, we understand the unique challenges of Amazon selling, and our mission is to empower sellers like you. Join us today and unlock the full potential of your Amazon business with our comprehensive suite of tools, insightful resources, and expert guidance. Get ready to soar to new heights of success, guided by Phil's expertise and fueled by your determination!
Meet The Team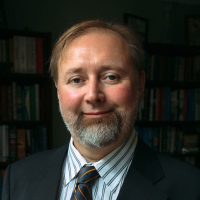 Phil Smy
Founder & Chief Engineer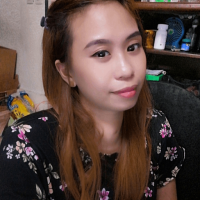 Viven Crisostomo
Head of Customer Support
Our Values
1. Customer-centricity
We prioritize our customers and work hard to provide them with exceptional service and support. Their satisfaction is at the heart of everything we do.
2. Innovation
We embrace new ideas and technologies to create innovative products and services that help our customers succeed in their businesses.
3. Accountability
We take ownership of our responsibilities and are accountable for the outcomes of our actions. We are transparent in our communication with our customers and always strive to do what is right.
4. Quality
We deliver high-quality products and services that exceed customer expectations. We are committed to continuous improvement and take pride in everything we do.